Shares of Meta Platforms rose more than 5% after a report of job cuts at Facebook, which also contributed to the market rally.
Stock indices rose sharply on Monday, with investors focused on Tuesday's midterm elections that will determine control of Congress.
Republican candidates have gained momentum in the polls, and analysts expect a divided government, with the GOP winning the House of Representatives and possibly the Senate, as the likely outcome could hamper Democratic President Joe Biden's agenda.
The polls show that the Republican Party has a significant advantage over the Democrats, which raises the prospect of an end to the tax increases planned by the Biden administration.
The probability of Republicans gaining control of the House or Senate is quite high, ensuring some kind of gridlock over the next two years. This would likely rule out tax increases and any large-scale spending as potentially inflationary.
These decisions will have to be implemented through laws that must be approved by the House of Representatives. Republican victories in both legislative and presidential bodies have historically been well received by the markets. Despite the fact that this has not always been the case, Biden's victory did not halt the stock market rally.
Shares of Meta Platforms rose more than 5% after a report of job cuts at Facebook, which also contributed to the market rally. A large number of technology companies, including Twitter and Apple, have announced job cuts in recent days, a trend that, if it continues and spreads, could have a negative impact on employment data in the coming months, which would be well received by markets and limit the potential rise in interest rates.
As if that weren't enough, a report released yesterday by the San Francisco Federal Reserve confirms that current financial conditions are stricter than what federal funds rates reflect, specifically that they are above 5%, which, if true, should act as a brake on interest rate hikes.
In short, a host of positive factors for risk assets that resulted in significant rises in US indices, close to or above 2%, and which pushed the US dollar down.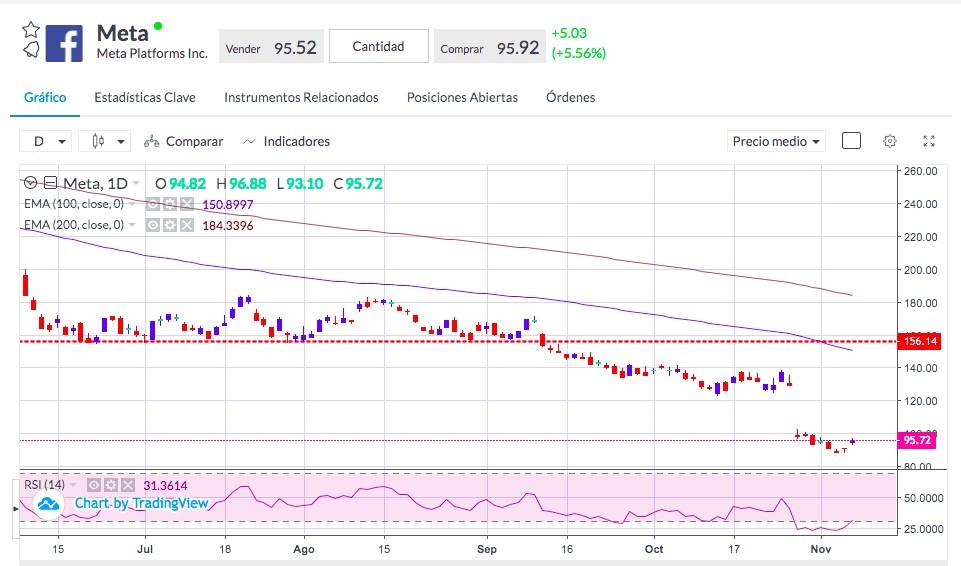 Sources: Bloomberg, Reuters
This information/research prepared by Miguel A. Rodriguez does not take into account the specific investment objectives, financial situation or particular needs of any particular person. The research analyst primarily responsible for the content of this research report, in part or in whole, certifies that the views about the companies and their securities expressed in this report accurately reflect his/her personal views and consequently any person acting on it does so entirely at their own risk.

The research provided does not constitute the views of KW Investments Ltd nor is it an invitation to invest with KW Investments Ltd. The research analyst also certifies that no part of his/her compensation was, is, or will be, directly, or indirectly, related to specific recommendations or views expressed in this report.

The research analyst is not employed by KW Investments Ltd. You are encouraged to seek advice from an independent financial adviser regarding the suitability of the investment, under a separate engagement, as you deem fit that conforms to your specific investment objectives, financial situation or particular financial needs before making a commitment to invest.

The laws of the Republic of Seychelles shall govern any claim relating to or arising from the contents of the information/ research provided.