Stock markets tumbled right after Treasury Secretary Steven Mnuchin practically ruled out the possibility of reaching a deal on the fiscal stimulus package before the election.
Mnuchin held a conference where he stated that getting a stimulus deal "before the election and executing it would be difficult." These comments came after various attempts at an agreement carried out in recent days with Nancy Pelosi failed to be successful. A draft of a minimum stimulus package for next week, proposed by Republicans to help small businesses was accepted by the Democrats as being of little relevance.
The market also closely followed the release of big bank earnings, with Wells Fargo & Co. falling 6% after reporting a 56% drop in earnings and warning that net interest income could decline in the coming future.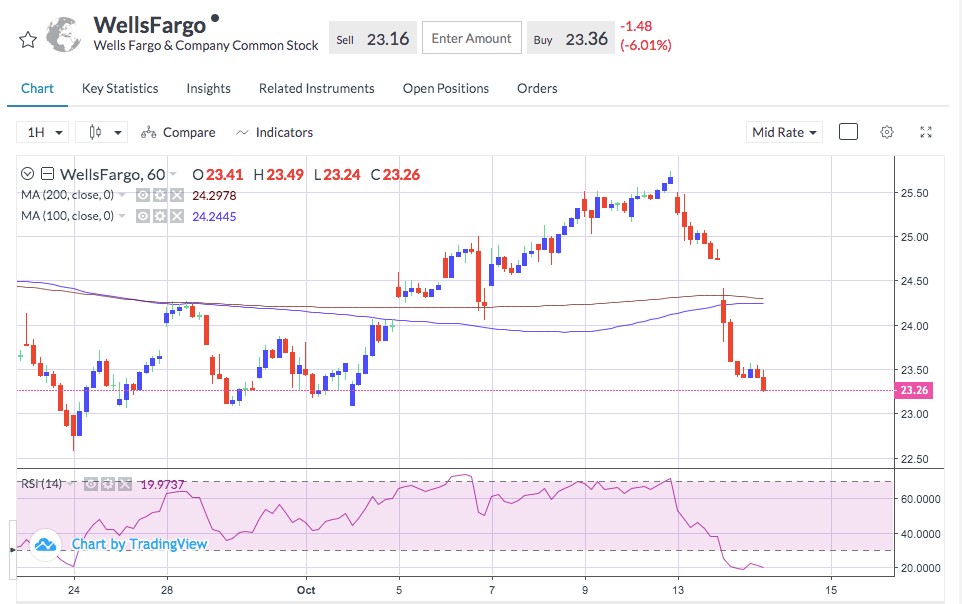 In this scenario of outflows of risky assets, the comment made by the Governor of the Reserve Bank of Australia – Lowe, indicated that a cut in interest rates now would have more impact than earlier, and has been interpreted immediately by the market as an anticipation of a interest rates cut at the next Central Bank meeting to be held during the first week of November.
Cuts and economic slowdowns await patiently
Some investment bank analysts are starting to predict that the interest rate cut will be as low as 0.10%.
The economic slowdown that is taking place around the world and the decline in consumption will have a negative impact on the manufacturing sector, so countries such as Australia, a net exporter of raw materials, will be affected, and therefore a more expansive monetary policy is within the possible.
AUD/USD is down around 30 pips on the news and is approaching a major support level around $0.7090, whose break to the downside would make its way to main support around $0.7000.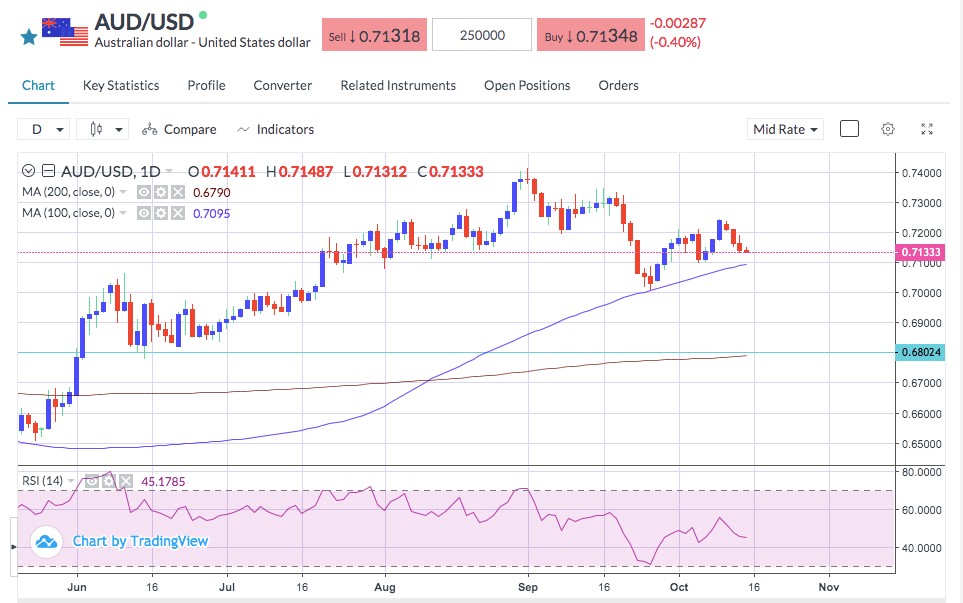 This information/research prepared by Miguel A. Rodriguez does not take into account the specific investment objectives, financial situation or particular needs of any particular person. The research analyst primarily responsible for the content of this research report, in part or in whole, certifies that the views about the companies and their securities expressed in this report accurately reflect his/her personal views and consequently any person acting on it does so entirely at their own risk.

The research provided does not constitute the views of KW Investments Ltd nor is it an invitation to invest with KW Investments Ltd. The research analyst also certifies that no part of his/her compensation was, is, or will be, directly, or indirectly, related to specific recommendations or views expressed in this report.

The research analyst is not employed by KW Investments Ltd. You are encouraged to seek advice from an independent financial adviser regarding the suitability of the investment, under a separate engagement, as you deem fit that conforms to your specific investment objectives, financial situation or particular financial needs before making a commitment to invest.

The laws of the Republic of Seychelles shall govern any claim relating to or arising from the contents of the information/ research provided.