It is a widespread sentiment with global stock indices almost all down, bond yields falling, and the US Dollar rising. This comes after a relative calm week
Capital flows were directed yesterday towards safe-haven assets such as treasury bonds and the US Dollar, while risky assets such as stocks and commodities fell across the board.
What are the factors that triggered this change in sentiment yesterday?
The first comes from China. There have been new outbreaks of Covid-19 in the Asian giant, and with its zero Covid policy, the country is threatening recent lockdowns in Shanghai and some of its main districts. This represents a step back in returning global supply channels to normal.
Second, the threat of cutting off Russian gas supplies to Europe is beginning to weigh heavily on the European and global economies. A gas shortage in Europe would have a catastrophic effect that would lead to a deep recession. And now, there are no viable solutions to this tremendous problem.
Third, the emerging countries are already beginning to feel the consequences of the lack of supply and the extreme increase in the cost of basic raw materials. This adds to the negative effect of the rise in interest rates on the US Dollar, the currency in which they finance a large part of their public debt. Defaults are spreading, and this could have global financial consequences.
And finally, disturbing news that is taking place in China. Some Chinese banks have liquidity problems and issues with riots and demonstrations held by customers who cannot withdraw their money. In principle, it is assumed that China, as a country with a highly centralized economy, can deal with this type of problem, but the news itself has caused some concern in the markets.
Therefore, and as if that were not enough, in addition to the fear of a slowdown in the US economy, it is joined by that of a collapse of emerging countries, a halt in the European economy due to lack of gas and worrying signs in the Chinese banking system.
So, the market reaction was the usual one in these cases.
Massive purchases of treasury bonds brought the 10-year bond below 3% and sales of all stock market indices.
The most affected, as usually happens, was the Nasdaq, which fell by more than 2% during the session.
None of the factors of concern can be fully confirmed, as they do not pose a risk to suggest a prolonged crisis. But they indicate a situation that could worsen and therefore are a major brake on risk assets, especially stock markets, from recovering.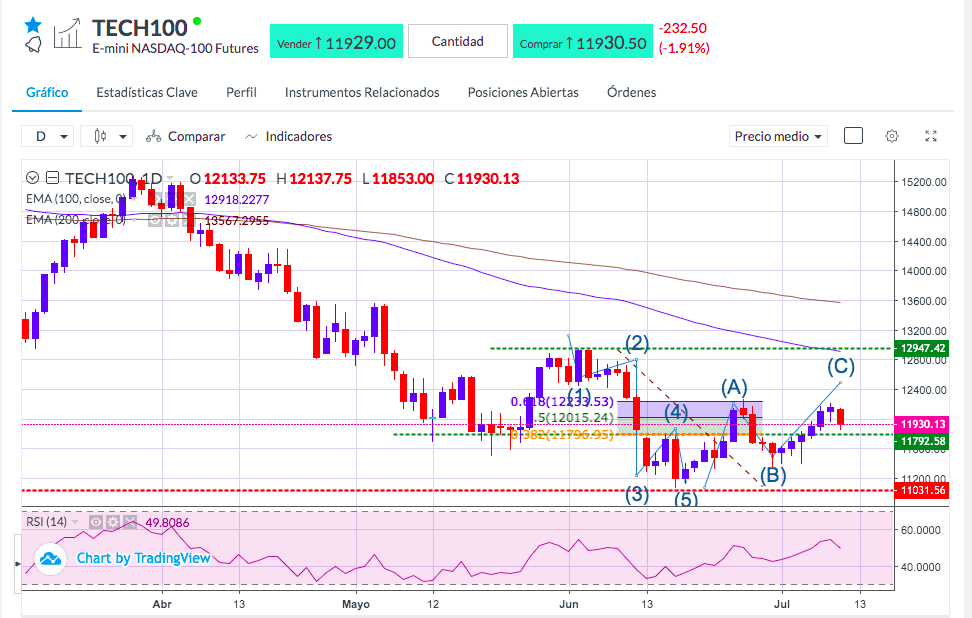 Sources: Bloomberg, Reuters
This information/research prepared by Miguel A. Rodriguez does not take into account the specific investment objectives, financial situation or particular needs of any particular person. The research analyst primarily responsible for the content of this research report, in part or in whole, certifies that the views about the companies and their securities expressed in this report accurately reflect his/her personal views and consequently any person acting on it does so entirely at their own risk.

The research provided does not constitute the views of KW Investments Ltd nor is it an invitation to invest with KW Investments Ltd. The research analyst also certifies that no part of his/her compensation was, is, or will be, directly, or indirectly, related to specific recommendations or views expressed in this report.

The research analyst is not employed by KW Investments Ltd. You are encouraged to seek advice from an independent financial adviser regarding the suitability of the investment, under a separate engagement, as you deem fit that conforms to your specific investment objectives, financial situation or particular financial needs before making a commitment to invest.

The laws of the Republic of Seychelles shall govern any claim relating to or arising from the contents of the information/ research provided.