The meeting of the European Central Bank passed without changes either in interest rates or asset purchase programs, as expected
President Lagarde stated that the European economy was in a good moment of recovery, with consumer confidence at acceptable levels.
However, the economy needs stimuli, especially in recent times with problems coming from supply chain issues and higher energy and transport costs, factors that could slow down the growth of European countries.
She decisively described inflation as a transitory process that is expected to recede in the next year.
Moreover, Lagarde categorically denied any possibility of an early start of the interest rate hike process, thus ensuring low-interest rates for an extended period, continuing its bond purchase program to inject liquidity in the market.
At first, the market reaction was practically non-existent as there was no substantial change in this ECB speech. Shortly after, the euro in general, but especially EUR/USD, experienced an intense upward movement that took it slightly above the resistance level that stood around 1.1660-70.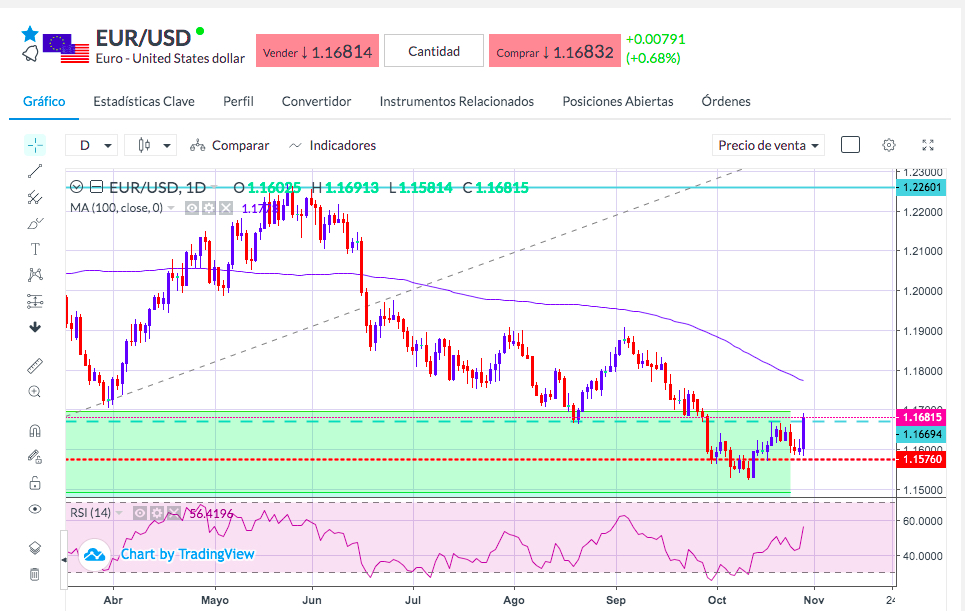 The upward movement of the euro can be explained through a technical correction or through the decrease of the dollar due to US Q3 GDP figures falling close to 2.7%.
Pending home sales plummeted in September by -2.3, joining the factors indicating the economic slowdown in the third quarter.
However, this weakness of the American economy reflected in yesterday's figures did not affect stock indices, or at least not immediately.
After the downward correction of the previous day, the Nasdaq index rose again, reaching new all-time highs being the main & almost single booster of the American indices.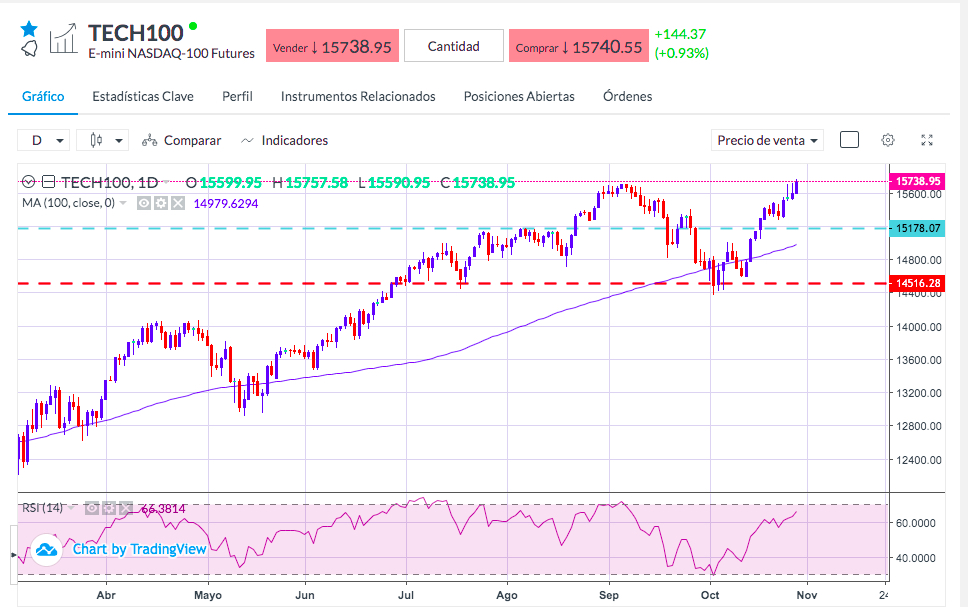 Sources: bloomberg.com, reuters.com
This information/research prepared by Miguel A. Rodriguez does not take into account the specific investment objectives, financial situation or particular needs of any particular person. The research analyst primarily responsible for the content of this research report, in part or in whole, certifies that the views about the companies and their securities expressed in this report accurately reflect his/her personal views and consequently any person acting on it does so entirely at their own risk.

The research provided does not constitute the views of KW Investments Ltd nor is it an invitation to invest with KW Investments Ltd. The research analyst also certifies that no part of his/her compensation was, is, or will be, directly, or indirectly, related to specific recommendations or views expressed in this report.

The research analyst is not employed by KW Investments Ltd. You are encouraged to seek advice from an independent financial adviser regarding the suitability of the investment, under a separate engagement, as you deem fit that conforms to your specific investment objectives, financial situation or particular financial needs before making a commitment to invest.

The laws of the Republic of Seychelles shall govern any claim relating to or arising from the contents of the information/ research provided.